<![if !vml]>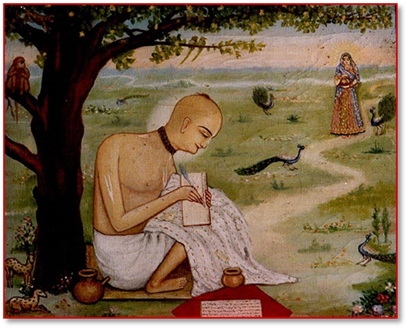 <![endif]>
Labor of Love
NIOS and the Hare Krsna Community of Nashville are organizing a series of interesting cultural and religious events on Labor Day weekend, September 1st -4th.
One traditional event will be the continuous chanting of the Holy Names of God, Kirtan, at its President's beautiful home and garden in Murfreesboro, Tennessee, Sunday, 2-6PM followed by Arati ceremony and sumptuous vegetarian and spiritual Feast.
In parallel, Sunday, 5-6PM, Hanumatpresaka Swami, Prof. H. H. Robinson, will lead a discussion on "The Glories of the Holy Names" with the resource of the intense devotional poetry of his 16th Century Bengali Saints. This and the final part of the Kirtan will be broadcast at www.startmeeting.com (Meeting # 992-055-489).
Monday there will be presentations at 7.30AM and 7.30PM in honor of the anniversary of the publication of Rupa Goswami's Upadesamrta, one of the most astounding spiritual and literary texts of this incredible medieval era. Once you hear it you will want to hear it again and again.
For more information contact HpSwami through his Blog: www.hps.monkeywarrior.com