<![if !vml]>

<![endif]> NIOS
North American Institute for Oriental and Classical Studies
2129 Stratford Road; Murfreesboro, TN 37064; USA
Telephone (USA): 209 505 3219
www.Bhati.Org.
Philemon Foundation         
PO Box 1239
Carpinteria, CA 93014-1239
Sonu Shamdasani, Scholars and Directors
By this letter let us please introduce ourselves as Hanumatpreṣaka Swami (Professor Huber Hutchin Robinson) and Dr. Ravi P. Singh (Medical Director,Trust Point: Free Standing Psychiatric Hospital, Murfreesboro, Tennessee) of the North American Institute for Oriental and Classical Studies (NIOS). We would also be so bold as herein to propose initiating some depth dialog between members of the Philemon Foundation and NIOS with the aim of doing good for the present human society and larger environs, even up to the level of transcendence as so richly beaming from the literature and life of your esteemed Professor Carl. G. Jung.
NIOS was founded in January of 2014 out of a reaction to the lack of any formal institution to investigate the ideas and methodologies of Bengali, Caitanya, Vaishnavism as brought to the West by Srila A. C. Bhaktivedanta Swami within the academic-cultural context. It has had an active first ten years graced by Officers, Scholars and Advisors from several esteemed universities in North and South American, Europe and Asia. It has organized events and publication in treaty with such esteemed organizations as San Marcos and Ricardo Palma Universities in South America, the Indian Museum at Kolkata, Monash University in Australia and of course Srila A. C. Bhaktivedanta's ISKCON communities. With all this it remains a haven for the very specific and even esoteric interests of its scholars.
Especially ourselves, Hanumatpresaka Swami (General Secretary Advisory Board) and Dr. Ravi P. Singh (President), find the work and attitude of your Foundation to be in great harmony with our humble interests.
After reviewing dozens of Western philosophers for the publication of Dialectic Spiritualism, (Palace Publishers, 1986) Professor Howard Wheeler explained to Srila A. C. Bhaktivedant Swami, "That ends our session on Jung", who then commented emphatically, "So far, of all of them he seems the most sensible."
Of course, Professor Jung was given cursory note in the curriculum for Professor Robinson's Psychology diploma from University of California and Dr. Singh's studies to Diplomat with the American Board of Psychiatry and Neurology, but it has much been solitary research and reading that has led us through Herbert Marshal McLuhan, E. T. Hall, Viola Spolin, Bhagavad-gita As It Is, Wm. Shakespeare and Sun Wu Kong to this present document.
As a central didactic approach we could propose an intellectual and humored dialog between Srila A. C. Bhaktivedanta Swami (and therefore his Acharya, the 15th century giant, Srila Rupa Goswami) and the Prof. Carl Gustav Jung (faculty and scholars of Philemon Foundation).
Such dialog could include the following practical topics for ultimate publication and use:
<![if !supportLists]>· <![endif]>SELF KNOWLLEDGE - How can NIOS and such get to know the actual current interests of Philemon and its members? What would be a suggested reading list?
<![if !supportLists]>· <![endif]>ENDS AND THE MEANS – With expressed purpose of publishing the works of Carl Jung, has a hierarchy of urgency manifest with to regards to which documents are of more immediate need? How can NIOS and its scholars offer any perspective in thinking about this?
<![if !supportLists]>· <![endif]>TOOLS FOR TECHNIQUES – Contrasts of Jungian cosmology and the Vedic cosmology. In this regard the Bhakti-rasa-amrta-sindhu of Srila Rupa Goswami is in excellent translation with comments by Professor David Haberman of Indiana University.
<![if !supportLists]>· <![endif]>THERAPEUTIC TECHNIQUE – What proven techniques of introspection and self-discovery are available from the different traditions? What is their history?
This letter is very short, yet we hope it gives sufficient taste of our capabilities and liabilities so that the reader can give us charitable advice on how to proceed to obtain our desired ambition.
We will attach some photos of ourselves, events and publications.
Thank you,
_________________________________________
Hanumatpreṣaka Swami (Professor H. H. Robinson)
_________________________________________
Dr. Ravi P. Singh
COMMUNITY
<![if !vml]>

<![endif]> HpSwami -  during extended pilgrimage travels in India.
<![if !vml]>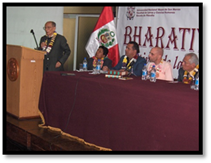 <![endif]> Bharatiya-sanskriti - Festival of Classical Indian Culture - Organized for three consecutive years with San Marcos University in Lima, Peru.
<![if !vml]>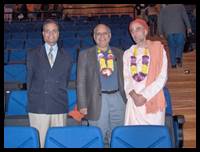 <![endif]> Bharatiya-sanskriti, Dr. Divya Swarupa, Dr. Ravi P. Singh and HpSwami.
<![if !vml]>

<![endif]> Professor Dora Bazan Montenegro de Devota - Director of IECOO (Institute for Oriental and Occidental Classical Studies), Universidad Ricardo Palma, Lima, Peru. Philology, Education, Linguistics, Classics – Emeritus Professor San Marcos University and diplomat of five Doctorates.
<![if !vml]>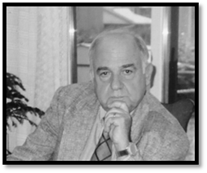 <![endif]> Dimitri Kitsikis - Emeritus Professor of the History of International Relations, University of Ottawa, Member Royal Society of Canadian and named one of the three top geopolitical thinkers worldwide along with Karl Haushofer and Halford Mackinder. Now Director the Kitsikis Foundation established and endowed by the Hellenic Republic (Greece).
<![if !vml]>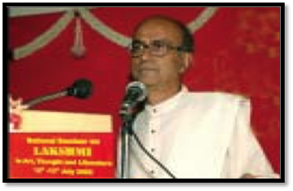 <![endif]> Professor Samaresh Bandhyopadadhyay - Principal Advisor, NIOS. Former Head of the Department of Ancient India History and Culture, Calcutta University. Globally esteemed for his knowledge and work in ­­­­numismatics and epigraphy. Now invited to preside over numerous academic events while also serving as an essential member of the selection committee for India's elite IAS officer corp.
<![if !vml]>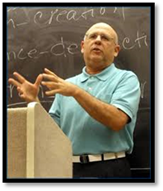 <![endif]> Dr. Howard J. Resnick - received his Ph.D. in Sanskrit and Indian Studies from Harvard University. As a visiting scholar at UCLA, the Graduate Theological Union in Berkeley, and the University of Florida he has specialized in teaching the history of philosophy and religion within South Asia.
Fluent in seven languages (English, Spanish, Portuguese, Italian, French, German, and Sanskrit), a much sought after international lecturer for 40-years, he recently completed translations of the Bhagavad-gita and the first canto of the Bhagavata-purana. He is now working on a three-part historical novel based on the great Indian epic, the Mahabharata.
<![if !vml]>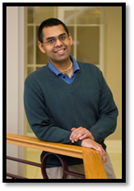 <![endif]>Ravi M. Gupta - is a notable Vaishnava scholar. Presently, he is Charles Redd Chair of Religious Studies at Utah State University and a member of the faculty at Bhaktivedanta College. He received his doctorate from Oxford University at 22-years of age on the topic of Jiva Goswami's Vedanta, held research fellowships at Linacre College and the Oxford Centre for Hindu Studies, and was Associate Professor at The College of William and Mary before accepting the prestigious Chair at Utah State.
PUBLICATIONS
NIOS has been fortunate to have the excellent partnership of esteemed director, Oscar Natars, and Integro in Lima, Peru through which we have been able to produce a very excellent series of movies. In literature two publications are very prominent: PRĀCYAPRAJÑĀPRADĪPA: Professor Dr. Samaresh Bandyopadhyay Felicitation Volume On Early Indian History And Culture and Light of the Bhagavata. Images of the front covers of both books follow.
The Felicitations Volume was published with great pride considering the esteem with which Professor Bandyopadhyay is held in India and abroad. The first part includes biographical and salutary material from P. C. Chundar, former Minister of Education of India, Vice-Chancellors from several universities and is a challenge to anyone on how to live a good life. The second part contains over 50-excellent original research articles selected from the many submitted by first rate scholars and Indologists world round. We were very fortunate that Prof. Ian Mabbett of Monash University edited the volume.
Light of the Bhagavata is a bi-lingual translation of the summary study of the chapter titled, "Description of Autumn" from the Bhagavata-purana. Originally designed for presentation at a Congress on the Cultication of the Human Spirit, Japan, 1961, the book includes translations of the original Sanskrit texts annotated for the event and dozens of beautiful illustrations, Gongbi style.
Both books are used as part of other on-going events.